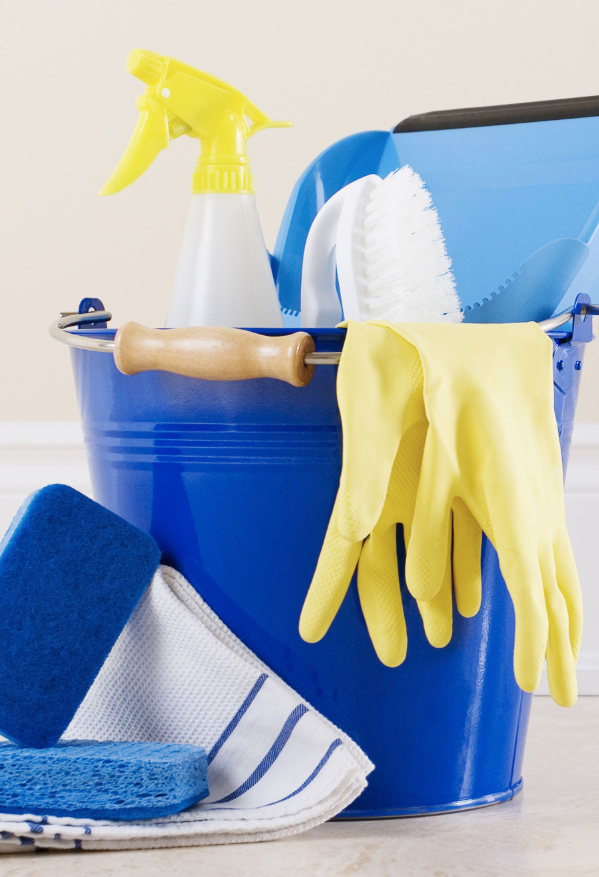 The Tri-Cities got hammered with an unexpected snow storm. Spring weather is finally beginning to arrive. Time to take advantage of the mild temperatures and get started on your spring time home maintenance routine. Many of us will be focusing on interior spring cleaning, but don't forget about your home's exterior.
EXTERIOR INSPECTION
It's good to do a thorough walk-thru of your property especially after a snow storm. Winter weather conditions can be tough on roofs and chimneys. It can really take a toll on windows, walls, foundations. Don't forget to check your outdoor furniture and any decks or patios.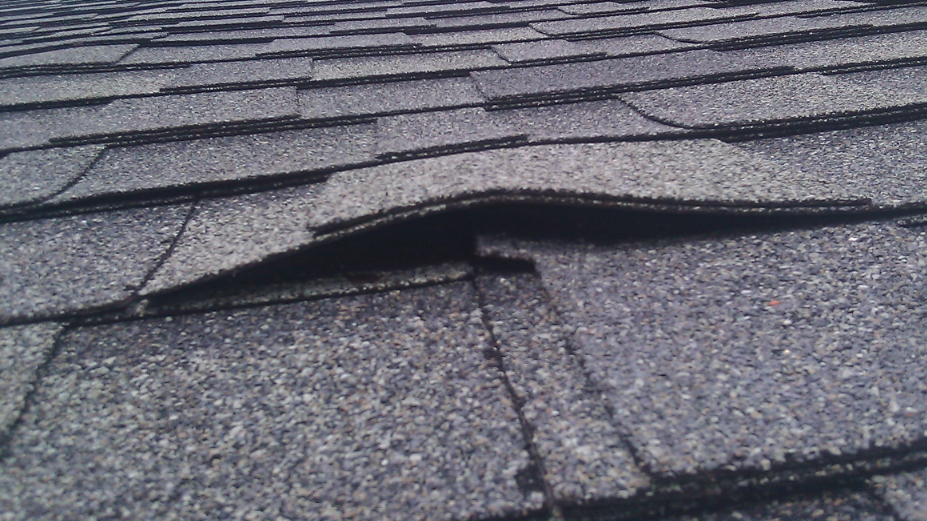 Roof
You do not need to climb up there. Using binoculars and taking a careful look you will be able to trouble shoot and decide if you need to bring in a professional. Look for shingle-shifting, which may suggest that some fasteners have failed and need to be replaced. Any cracked or missing shingles? Nails that may have popped up. When nails push the tabs of the shingles up it can allow water to get in where those nails are coming through.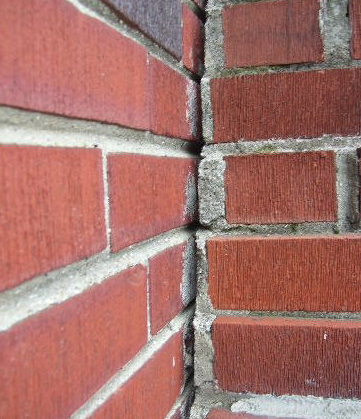 Chimneys
If you have a masonry chimney check the joints between the bricks or stones. Look to see if any have fallen out. Check for vegetation growing out of the them. These can be signs of water infiltration. Also look for something called efflorescence—a white calcium like deposit that indicate masonry joints are no longer repelling water but absorbing it.
Exterior Walls
Exterior walls with wood siding, stucco, or brick need to be inspected for trouble spots. Be sure to check under eaves and near gutter downspouts. Water stains normally indicate that your gutters may not be adequately containing the roof runoff. For wood siding check for openings, damaged areas or knots that might have popped out of place. Damage spots in wood siding can allow pest infiltration if not properly cared for.
Foundations
Don't forget to check the foundation of your home. Look from top to bottom for any cracks in the masonry. Hire a foundation specialist who can use a two-part epoxy injection to bond the cracks. Caulking found at the local hardware store will not hold up over time like a two-part epoxy will.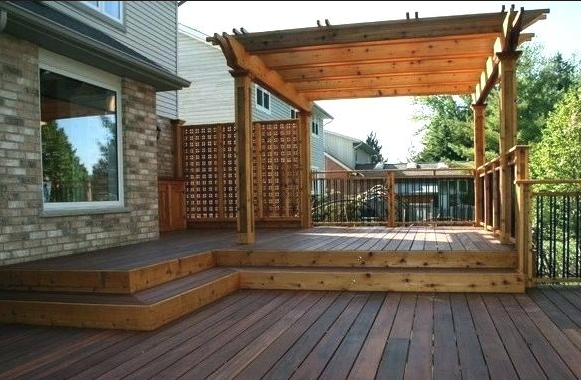 Decks and Patios
Weather your deck is wood, plastic, or some type of composite material it should be cleaned yearly to extend its life. Start with a good sweep to remove any leaves or other debris that may have accumulated in the crevasses between the boards. If you have a wood deck's finish has become faded or worn out now is a good time to clean, stain, and reseal it. If your deck is composite decking, look up the manufacturer's care instructions. For other wood structures, such as fences, pergolas, and trellises follow a yearly maintenance schedule to extend their useable life. If you have a stone patio a simple hose down should. If you have moss or staining issues with your patio a more serious cleaning with a power washer may be needed.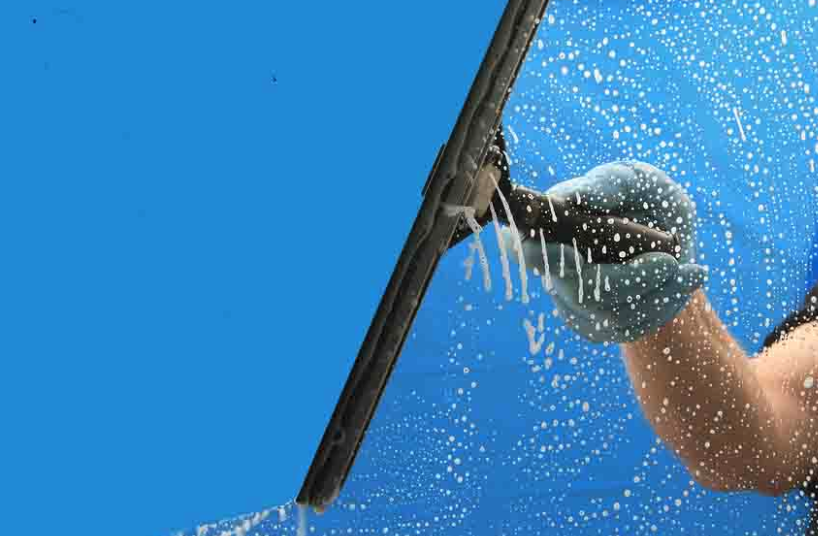 Windows
Leakage around the windows will let warm air in and cool air out. Check all the caulking and weather stripping around the windows to ensure it is still intact. A good seal is the first defense again air and moisture intrusion. Water condensation on the interior of a double or triple glazed window in the winter means the seal is compromised and needs to be addressed. Be sure to review your window warranty for replacement options.
To Spring-clean windows be sure to clean both the inside and the outside. You can purchase a ready made window cleaner from the store or make your own. A simple recipe for homemade window cleaner is 1 cup rubbing alcohol, 1 cup water, and 1 table spoon of white wine vinegar. Use either a squeegee or soft cloth. Never use any kind of abrasive cleaner or a high-pressure spray washer. This could lead to scratching the class or cracking the caulking around the window. If the screens were left on the windows over the winter be sure to clean them as well with a mild detergent. Lay the screen on a dry surface like a drive way to air-dray before putting them back. Avoid using a pressure washer which can damage the mesh screen.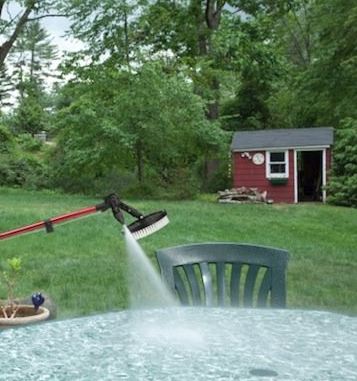 Outdoor Furniture
If you kept your lawn furniture indoors bring it outdoors and rinse with a house. A mild detergent can remove any dust or dirt. For metal furniture look for signs of cracking paint or rust. Using a spray enamel will prevent further decay from weather damage.