5 Mistakes First Time Home Buyers Make
1. Thinking you need a 20 percent down payment
Wrong!!! Down payment assistance is available from the Washington State Housing Finance Commission
The long-held belief that you must put 20 percent down payment is a myth. While a 20 percent down payment does help you avoid paying Private Mortgage Insurance, many buyers today do not want to or cannot afford to put that much money down.
How this affects you: Delaying your home purchase to save up 20 percent could take years all the while the housing market continues to go up.
What to do instead: Consider other mortgage options. You can put as little as 3 percent down for a conventional mortgage. Some government-insured loans require 3.5 percent down or zero down, in some cases. Plus, check with Washington State Housing Finance Commission to see if you qualify for housing assistance programs designed for first-time buyers.
2. Looking for a home before applying for a mortgage
Many first-time buyers make the mistake of viewing homes before ever getting in front of a mortgage lender. In some markets, housing inventory is still tight because there's more buyer demand than affordable homes on the market. In a competitive market, such as Tri-Cities, offers without a pre-approval letter will most likely be rejected.
How this affects you: You might get behind the ball if a home hits the market you love. You also might look at homes that, realistically, may be outside of your budget which leads to disappointment.
What to do instead: Before you fall in love with that gorgeous dream house, be sure to get a pre-approved and have a pre-approval letter available. Being pre-approved sends the message that you're a serious buyer whose credit and finances will allow them to actually purchase the home.
3. Talking to only one lender
This one is a big…. First-time buyers might get a mortgage from the first (and only) lender or bank they talk to, potentially leaving thousands of dollars on the table. They may not tell you about Washington State Programs you may be qualified for.
If you know about my story, you will know that I committed this mistake myself.
A good mortgage loan officer can look at your situation and foresee any potential roadblocks ahead to give you a clear understanding of your home-buying options. Also, not all lenders are able to do all types of loans. Most notably the Washington State Housing Finance Commission Down Payment Assistance Loans.
How this affects you: The more you shop around, the better basis for comparison you'll have to ensure you're getting a good deal and the lowest rates possible.
What to do instead: Shop around with at least three different lenders, as well as a mortgage broker. Compare rates, lender fees and loan terms. Don't discount customer service and lender responsiveness; both play key roles in making the mortgage approval process run smoothly.
4. Waiting for the 'unicorn'
Unicorns do not exist in real estate….not even in Washington State. Waiting to find the perfect property is like finding a needle in a haystack. Looking for the perfect house can narrow your choices too much, and you might pass over solid contenders in the hopes that something better will come along. But this type of thinking can sabotage your search.
How this affects you: Looking for perfection might limit your real estate search or lead to you overpaying for a home. In this competitive market, the cost of waiting for the perfect home may leave you priced out of the market.
What to do instead: Keep an open mind about what's on the market and be willing to put in some sweat equity…many times cosmetic things can be changed over time to fit your tastes better.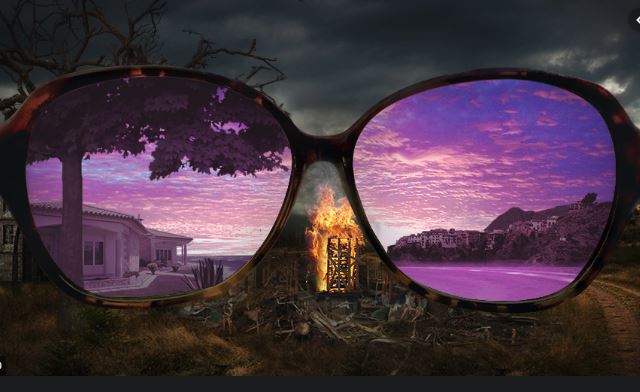 5. Making decisions based on emotion
Buying a house is a major life milestone. It is a stressful process… buyers sometimes can see a home through rose colored glasses. Overlooking things like major repairs or a bad location because a home has some pretty details may hurt you in the long run.
A good real estate agent should be able to talk you through the pros and cons of each house you see in an objective way.
This is a strong seller's market, a lot of first-time buyers are bidding over what they are comfortable with because it is taking them longer than usual to find homes. Do not be desperate to buy. Another house that meets your needs will hit the market.
Likewise in a strong seller's market, many first time home buyers may find they need to make several offers before one gets accepted. Do not get discouraged and quit.
How this affects you: Emotional decisions could lead to overpaying for a home…. overlooking issues with the house that could cost you down the road, such as major repairs or a bad location.
What to do instead: Don't become emotionally attached to a home that is not yours. Do not take the process of buying a home personally. In a seller's market there are a surplus of buyers that are pre-approved and willing to overpay. I have done this long enough, thought it may sound cheesy, sometimes things are meant to be…sometimes the offer is not accepted and it is for the better.
The worst thing that can happen is that the buyer becomes frustrated and give up…months or years pass. The buyer may still have the same housing budget as before, but the market has continued to move up and potentially priced them out.